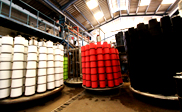 Through our years of operation, we have been devoting ourselves to offer better customer services of dyeing and finishing qualities for our customers. This results in consistent improvements of dyeing techniques, standard of quality, as well as speed and punctuality. This is to keep up with the fast-pace competition and industrial demands in the textile industry.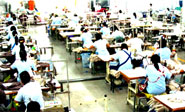 We manufacture and export specialized in knitwear for men, women and kids in every styles & specification. No matter your order is mass or niche, with the tightest quality control, every piece of garments that our manufacture is can guarantee your satisfaction.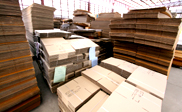 All the products produced from our company are always created with our heart and we are concerning seriously on producing as best quality as we can, together with the impressively greatest service along with the reasonable price. We only select the raw material such as paper from Siam Craft industrial Company (one of the best companies in Cement Thai Limited Company) and that will mainly be our raw material that we utilize in order to produce our products. Siam Craft Company is very famous in elegance tidy durable and standardize in quality internationally.