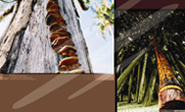 Cotton fibers and Modal rayon fibers is mixed in order to combine the advantages from each fiber which we cannot obtain from pure cotton and rayon.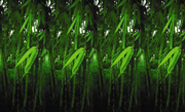 The invention of bamboo fiber is the contribution of man kind to the protection of natural rare minerals, the protection of resources, the care of environment and the consideration of the global balance.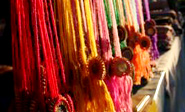 Treatment of cotton fabrics with special enzymes improve the wearing comfort and is suitable for fashion effects; thanks to our research and development workers, we are sure that our bio – wash process will achieve consumer's requirement.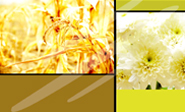 Organic cotton is grown and harvested according to strict standard without the use of synthetic pesticides, fertilizers or defoliants. It must be grown on land that has been free of such chemicals for at least three years. Independent state or private certification agencies annually inspect these farms and processing facilities which must maintain detailed records.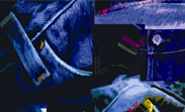 Indigo is the natural dyestuffs that has been developed for over 5000 years ago. It was extracted from indigofera and woad plant species which will give the blue or navy shade.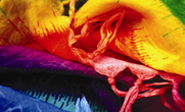 Our amazing batik fabrics were developed in order to obtain differences color effect from ordinary batik dyeing. Special dyeing process and machinery were used for the production.